[.1]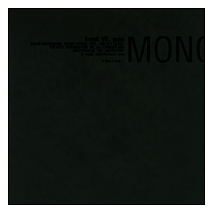 MONOTONOS - Freak Vs. Man

label: Bake / Staalplaat
cat.#: Bake 004
format: CD-r
release date: 19 January 1999

tracks:
• Palus Nebularum
• Years Passed
• Feel
• Far Yet Close

review:
'Monotonos' is the debut release by a young composer based in Holland. Like the Kapotte Muziek CD, it is

a short, powerful audio statement and well worth getting hold of

. It consists of four tracks, although I perceive of them as all being parts of one piece - a bit like electronic chamber music - as there is a definite link there somewhere. The sounds were all generated by keyboards (I think) and the tracks range in length from just under a minute 'Years Past' to almost nineteen of them 'Far Yet Close'. Sometimes I thinkfeel the long track is perhaps a little too long, considering it's content, although I may just be an impatient sod.

Played softly it hovers like a swarm of gentle insects with wings of silk. Very, very good indeed - and for the moment, my favourite of these three CD's

.
----
OOPS ! FUCK ! - CORRECTION CORRECTION CORRECTION Due to my basic incomprehension of the

finely designed (yet almost illegible) artwork

wrapped around a Bake Records CD I reviewed last week, I mistakenly attributed the work titled 'Monotonos' to a band called 'Freak vs. Man', when of course it should have been the other way round; viz. 'Freak vs. Man' by 'Monotonos'. Whacks all round!

(Mark Poysden, Vital Weekly #158 & #159)

[.2]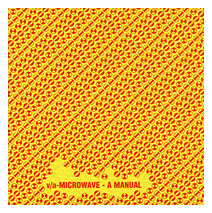 V/A - Microwave-A Manual

label: Microwave / Staalplaat
cat.#: M 010
format: CD-r
release date: 14 April 2000

track:
• Thisthanthat

featured artists: Monotonos, Brian Lavelle, Freiband, Kim Cascone, Petra Klusmeyer, Massimo, Radboud Mens, Immedia, Hem, Sony_Mao, Tarlose, Surge, Cancerman, Arizona Running, Unknown Artist.

[.3]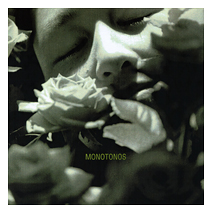 MONOTONOS - Remember September

label: Bake / Staalplaat
cat.#: Bake 024
format: CD-r
release date: 09 September 2000

tracks:
• 16-06-99: Just Left
• 14-07-99: Moon Over
• 02-09-99: Missed You
• 09-09-99: Solo/So Low

review:
Monotonos, it seems, is the solo project of Roger NBH, who designs the Bake sleeves. There was a Monotonos track on the recent 'Microwave - A Manual' compilation and some of this would fit well within the context of that label's output. As his chosen moniker might suggest,

the music is in the main minimalistic, repetitive and comprised of slow, distended slabs of gravelised sound, where sheer dark density is everything

. Not necessarily computer-based but then it's difficult to tell.


The only light, and even that's lunarlight, is glimpsed on the avowedly organic, short (3:34) melodic piece Moon Over, where the source appears to be gently ringing, oneiric guitar work and centre-of-the-earth bass pulses. It breaks up the proceedings in a bizarre fashion but genuinely does work in the midst of so much subterranean sweeping; a snatched mouthful of air before diving down once again

. The title of the last track (Solo/So Low) summarises much more succinctly than this review could just where this album is at. Four tracks, with just over 33 minutes of

deep listening pleasure

.

(Brian Lavelle, Vital Weekly #261)

[.4]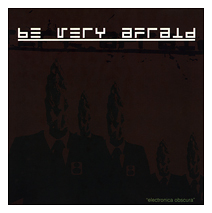 V/A - Be Very Afraid

label: Dead Mind
cat.#: DMR 05
format: CD
release date: 11 November 2002

track:
• Mittencold

featured artists: Monotonos, Kingdom Scum, Dead Husbands, Crank Sturgeon VS Outermost, Baglady, Ostomy, Truck Van Rental, Kamp Chaos, Rubber O Cement VS James Twig Harper, Harald Sack Ziegler, Buckettovsissors, Tumour.

[.5]


MONOTONOS - B Line —› 8

label: 4:13 snd:rcrdngs
cat.#: 04:13:01 am
format: CD-r
release date: 04 September 2003

track:
• Four Leaves Left

review:
There was a time when I saw Mr. Monotonos on a quite regular basis and had the pleasure to be involved in some way or the other to be dealing with his first two CDR releases on Bake Records. The interests of Monotonos are with 'dark drone' music. But I decided to move out of the big dirty city and he stayed and we lost a bit of contact. Recently I found his name on a compilation again and checked his website, send an e-mail and got this CDR, on his own 4:13sndrcrdngs label - four is favourite number, just in case you wonder why there are only 44 copies around. On this release, which consists of a twenty minute live recording this one guy plays the MS20, guitar, a SK-5, a juno 60 and sound effects (and yet I never noticed the fact that he has 5 hands).

Starting out with tinkle of piano, Monotonos over the course of this piece, depicts a world priarie's or tundra, with permafrost on top and a chilly wind touching that one tree that's left

. Clearly inspired by lots of ambient post-rockguitar bands (hello Stars Of The Lid, I'd say), but

with a strong enough voice of his own - still. After all those years. And packed with a really nice cover

.

(Frans De Waard, Vital Weekly #444)

[.6]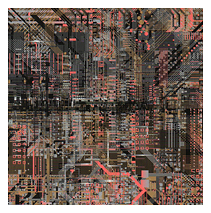 V/A - HHR vs. 2XH vol. 1

labels: Hydrahead / 2xHNI
Daymare Recordings
cat.#: HH666-99 / 2XH-007 (HH)
PTCD 1010~1 (DR)
format: 2xCD
release date: 13 June 2004

track:
• Thoughts About....

featured artists: Monotonos, Khanate, Final, Tribes Of Neurot, Merzbow, Stephen O'Malley, The Austerity Program, Shifts, Phantomsmasher, Kid606, Orthrelm, Craig Donkoski, Jan Michael Vincent Car Crash, The Abandoned Hearts Club, Gezoleen.

[.7]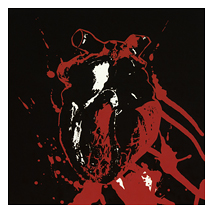 V/A - The Crimson Curse remixes

label: Coalition
cat.#: LKW 073
format: 12"/CD
release date: 2005

track:
• I Got To Get Blood rmx

featured artists: Monotonos, The Crimson Curse, Travis Ryan, John Wiese, The Spacewürm.

[.8]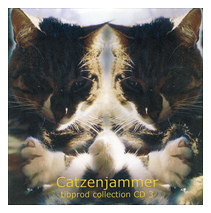 V/A - Catzenjammer

label: TIBProd.
cat.#: TIBCD35-3
format: pt.3 of 4xCD-r
release date: 23 September 2005

track:
• Endlessly Moving Tide

featured artists: Monotonos, Aidan Baker, Mono-Drone, Flimmer, Aleph, Iversen, Minus Pilots, Tzesne, Kobi, Nathan McNinch, Emmanuel Mieville, Robert Horton Vs. Future Ears, Your Name Here, Waffelpung, Cadmium Dunkel, André Hardang Borgen, Muezinn.

[.9]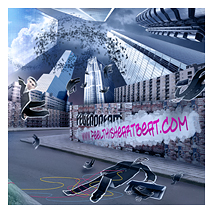 V/A - Feverdream remixes

label: Feverdream
cat.#: --
format: online MP3
release date: 2006

track:
• Hurtbeat rmx

featured artists: Monotonos, Feverdream, Kaiser Dub, HB.

[.10]


MONOTONOS / IRON MOLAR - Dawn Of Negal

label: Amid The Waves
cat.#: amid 03
format: CD-r
release date: September 2009

tracks:
• Out Of The Woods For Just A Few Days
• Hopeless / Helpless

review:
This might not be my thing, I thought when I was listening to the two lengthy cuts that open up here from Iron Molar. Feedback, screams, distortion - not +40db stuff, but surely loud and not always to the point, such as these things something seem to be. But it was Monotonos which prevented me to send this thing to Jliat. I know Roger NBH, the man behind Monotonos, for quite some time, from a different lifetime, and we stayed in touch over the years, but I never figured out why there has been such a gap in getting releases out. There was 4 minute business card thing in an edition of 13 copies (for friends only), which is nice, but it doesn't do just to the music he wants to create.

Monotonos play dark ambient, music from isolated world, polar music

. Two pieces here (seventeen and twenty minutes; that's more like it) of very low humming sounds and bird sounds. Ultra long slow fade in and when the piece is in place then subtle changes take place in the material,

like slow cascading waves, a thunder on an autumn night

, which comes in every now and then.

Gorgeous rolling deep ambient music, perfect isolationist drones

. This should have been a release by itself, I'd say. I understand the contrast between the two, but coupling them didn't do either justice.

(Frans De Waard, Vital Weekly #702)

[.11]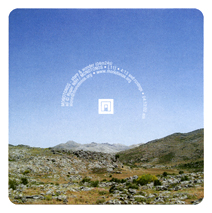 MONOTONOS - Stare & Wonder

label: 4:13 snd:rcrdngs
cat.#: 04:13:02 am
format: CD-r
release date: 04 September 2009

track:
• Stare & Wonder

[.12]


V/A - Magnetic Fields & Zero Dimension Planes

label: ConSouling Sounds
cat.#: soul0012
format: CD
release date: 25 March 2011

track:
• And often I look back

featured artists: Monotonos, Simulacra, N, [multer], Mirko Uhlig, Blyndhæð, Distant Fires Burning, IAM., Nihilum, Premonition Factory, Soundsketching, Tzesne.

review:
Although quite active, not all releases by Belgium's Consouling label are reviewed in Vital Weekly, which is a pity. From [Multer] I received these new releases. The compilation has mostly new names from the field of dark ambient, perhaps except the well established [Multer]. The other names are not necessarily new but despite various years of activity not well-known, such as Monotonos, Mirko Uhlig, Blindhead, Simulacra and Tzesne, or the new kid on the block Premonition Factory. I never heard of IAM, Soundsketching, N-16, Nihilium and someone who may be taking the piss out of Dirk Serries: Distant Fires Burning (well, perhaps he's very serious, who knows?). Twelve pieces in total, about the entire length of a CD filled with music that walks the otherwise thin line of ambient, drones, field recordings, minimal electronics and all such like. If there is an umbrella name needed, I would say 'all things atmospheric'. It works out in different ways. Some use monolithic blocks of sustaining synthesizer sounds with hardly any air between them, some use guitars tinkling away, other allow small melodies to happen. Tzesne closes down with a bit of suppressed noise, but that's really the only one in its kind. For the uninitiated of course these differences might be small but there is surely a difference between the melancholic organ drones of [Multer], the very extreme filtering of Blindhead, the processed field recordings of Distant Fires Burning, the synth/guitar/field recordings drones of Mirko Uhlig,

the delicate monotony of Monotonos

, the sweetness of organ drones of N-16, the guitars of Soundsketching and Premotion Factory sound both different and the aforementioned 'noise' of Tzesne. Only Nihilum and Simulacra fail to impress and stay closely to other pieces. Not bad at all for compilation.

(Frans De Waard, Vital Weekly #778)

[.13]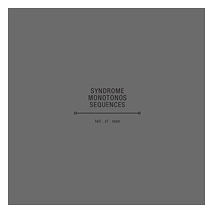 MONOTONOS / SYNDROME / SEQUENCES - Fall Of Man

label: ConSouling Sounds
cat.#: CON009
format: CD
release date: 03 November 2011

tracks:
• All seemed so clear, yet now so distorted
• Layered (Collaboration track: Monotonos+Syndrome+Sequences)

review:
On the subject of compilations I also wrote a lot in the past, but I'd like to make exceptions for things like this. A three way compilation with each band delivering a long piece. This CD was released in a small edition to commemorate a concert they did in Paris in November 2011. The fourth piece is all of them together. Syndrome is the new name for Mathieu Vandekerckhove (also works as Amenra, Kingdom, Sembler Deah) and is armed with a guitar and lots of sound effects. His pieces starts out with the usual drone material, but then slowly moves towards plain guitar playing and looping it around. Introspective music.

Monotonos is Roger NBH, whom I known for a long time, and despite his sparse output, I usually like his dark drone music a lot. On this new piece 'All Seemed So Clear, Yet Now So Distorted' the music has opened up a bit and a shred of sunlight shines through. Also a guitar like piece, also with a loop station (it seems) but also with what seems to be a piano, making a dark but melodic piece of music. Excellent

. I never heard of Sequences, but his piece is the most traditional drone like one here with a bit of nastier ending. Its alright, but not great.

Together they have a fifteen minute piece of slowly shifting guitar sounds, moving minimally

. Obviously improvised on some spot or the other, but with this kind of playing its hard to go wrong when it comes to improvising.

They slowly built up - almost in a Godspeed kind of way - but don't take it too far and create a highly atmospheric ending. Altogether a fine piece and marking a great ending for a nice compilation in a fine classic Roger NBH packaging. Now this is what compilations should be like

.

(Frans De Waard, Vital Weekly #814)

[.14]


V/A - Trogotronic Compilation II

label: Trogotronic
cat.#: ?
format: online AIFF
release date: 27 March 2013

track:
• DCLXVI

featured artists: Monotonos, Bastard Noise, Geronimo, All Leather, Kelly Churko, Juhyo, J. Randall, Guilty C., 13 Hz, Procession of The Black Sloth, Newton, Weinglas, Shayne Bowden, Foreign Superhero, Tube Tentacles, Nonlocality, Razorblade Jock Strap, Lopezdonado & Lloyd Barret, Two Leggeds, Frank Benkho, Black Zenith, Facialmess, Anticitizen, Råd Kjetil Senza Testa, Omei, Suffering Luna, Mantichora, Pretty Agony, Fear Konstruktor, Græyback, Ryan Unks, Water Torture, CDR, Frailty of Angels.